John Schnatter's wife Annette Schnatter made headlines on Thursday when she filed for divorce from her 32 years long marriage.
Although the married couple had been separated from April 1, 2019, she went for an official divorce in December. Her husband John Schnatter, nicknamed Papa John is the founder of the fourth largest pizza delivery restaurant chain in the United States.
However, the shocking news begs the question what is John Schnatter and Annette Schnatter's divorce reason? How much is their net worth? Who are Annette Schnatter and John's children?
Here is what we know about John Schnatter's wife. As we get started with Annette Schnatter wiki, bio, age, height, scroll down to see her background, children, and family.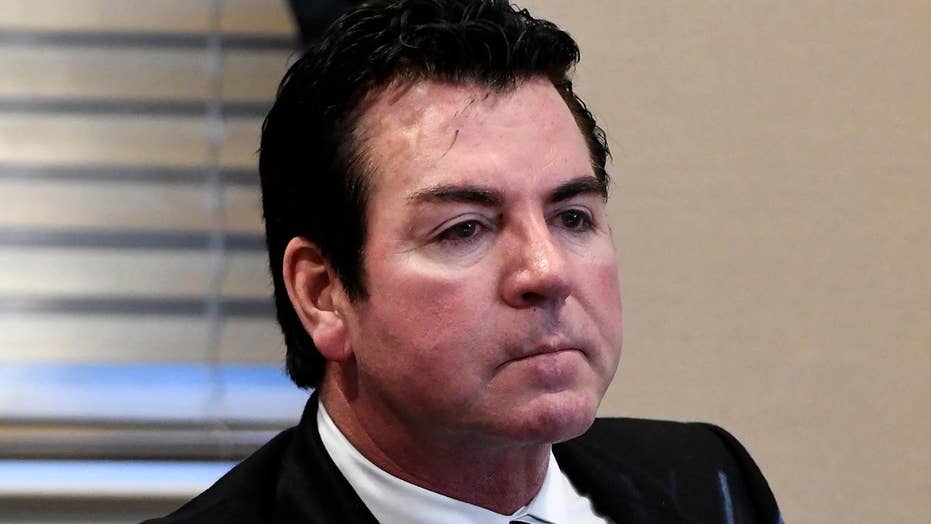 Real Name/ Full Name
Annette Cox
How old is Annette Schnatter? (Age)
Born in the year 1960, John Schnatter's wife Annette Schnatter is currently 59 years old. Her birthday is on February 11. On the other hand, Papa John's age is 58 years.
Instagram ID
She isn't available in social media like Instagram and Tweeter.
Zodiac Sign
Aquarius
Residence
Anchorage, Kentucky, U.S.
Nationality
American
John Schnatter and Annette Schnatter Divorce Reason
Although both John Schnatter and his wife Annette Schnatter's lawyer haven't specified the divorce reason, Annette mentioned their marriage is "irretrievably broken".
The divorce wasn't unexpected as Annette Schnatter recently bought a house in Prospect.
Height
N/A
Weight
N/A
Partner, Married, and Children
According to her biography, Annette Schnatter got married to her partner John Schnatter in 1987. Over their married life of three decades, the couple has three children- Kristine Schnatter, Danielle Schnatter, and Beau Schnatter.
Out of them, Danielle Schnatter is an independent consultant at Arbonne International. She is married to Evan McWhirter and together they have one son.
John Schnatter and Annette Schnatter's eldest daughter, Kristine Schnatter, attended the University of Louisville Law School. Their son, Beau Schnatter is still in college.
Although they may be getting a divorce, back in 2013 John Schnatter gushed about his wife saying she isn't only a good franchise operator in the system, she is also, "the finest human being I've ever met."
Ethnicity
White
Hair Color
Blonde
Eye Color
Hazel
Annette Schnatter Net Worth
According to the divorce settlement paper, John Schnatter and his wife Annette Schnatter have already divided up their fortune. While Mr. Schnatter's net worth has been reported at $500 million, regulatory filings show he has sold about $322 million in stock.
As of May 2019, the 57-year-old entrepreneur had reduced his stake in the company from 30% to about 10%.
As per sources, John Schnatter and Annette Schnatter's assets include their $11 million worth mansion in Anchorage – Louisville's most expensive home – as well a $6 million condo in Naples, Florida, and a $23 million condo in Deer Valley, Utah, a luxury ski resort.
Annette Schnatter's net worth precise net worth figure is currently under review. However, her net worth is expected to be over $100 million dollars by the end of divorce settlement.
Annette Schnatter Wiki Bio
She was born on February 11, 1960.
Her Maiden name or full name is Martha Annette Cox.
Annette Schnatter's age is currently 59 years.
John Schnatter and his wife Annette Schnatter married in 1987.
They have three children together.
John Schnatter's wife filed for divorce in December 2019.